Introducing
Pokémon For Parents
Introducing
Pokémon For Parents
Welcome to "Pokémon for Parents" - your one-stop destination to unlock the magical world of Pokémon that has captivated the imaginations of children worldwide!
We understand that as a parent, it can be challenging to keep up with your child's interests, especially when they involve whimsical creatures with unique powers and an extensive trading card game. That's why we've designed this platform just for you - to help you navigate the colorful, ever-evolving landscape of Pokémon, and maybe even find some joy in it yourself.
Free eBook
when you sign-up
Signup for 10% Off Pokémon
Join the Pokémon for Parents community now, and kickstart your Pokémon journey with an exclusive 10% off your next order and not only that we'll send you our "Pokemon For Parents, 151 Pokemon Facts For Parents" eBook for free - it's just a click away!
Our curated collection of insightful blogs breaks down the Pokémon universe in an easy-to-understand way, helping you bridge the gap between your child's fascination and your knowledge. From understanding the basic principles of the game, the significance of each character, to recognizing why that Pikachu plushie is more than just a toy, our blogs aim to demystify Pokémon and make it fun for everyone.
And here's the best part - by signing up today, you'll get an exclusive 10% discount on your next order. Whether you're in the market for adorable plush toys, intricate action figures, or the hottest trading cards, this offer ensures you can surprise your little Pokémon trainers without stretching your budget.
Signup today and you'll also get access to the following
Exclusive discounts
Get access to exclusive discounts on Pokemon products deliveried right to your inbox
First to know
You'll be the first to know about the latest and best Pokemon Products
Priority delivery
Get a free upgrade to priority delivery which means you get your products faster for less
Join us in exploring the world of Pokémon - one blog, one character, and one trading card at a time. Sign up now and take the first step on a journey that promises to bring you closer to your child's passions. After all, the world of Pokémon is much more than a game; it's a language of friendship, strategy, and endless adventure that resonates with kids everywhere.
Embark on your Pokémon journey today and transform the way you connect with your child's world. You've got nothing to lose and a whole Pokémon universe to gain!
Gotta Catch 'Em All
Every thing you need to know about Pokemon
Our blogs will introduce you to the world of Pokemon. Each week we'll be releasing a new blog so check back soon for the next instalment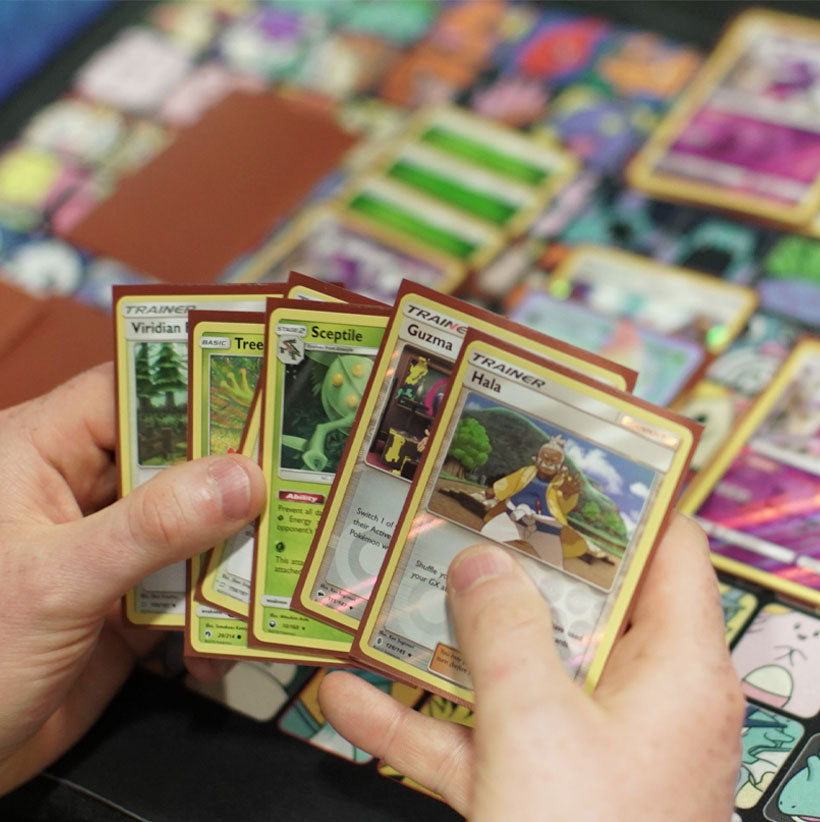 Catch, Collect, and Battle: The Excitement of the Pokemon Trading Card Game
Date: July 07, 2023
Pikachu, Charizard, Mewtwo—these names are more than just characters in a game for kids and collectors alike. They represent a fascinating universe of creatures, abilities, and adventures. One of the cornerstones of this global phenomenon is the P...